interactive installation
two computer keyboards, iMac
Processing
2007 (restored in 2015)

Playing Alphabet is an interactive installation composed of two computer keyboards. All alphabet letters are used to be heard in the same time, all of them are pronounced by male and female artificial voices. The two users can keep quiet or listen to the letter which they want pushing a button; female voice will be activated using small, and male using uppercase letters. The work was born as a sound game with letters, it could be played trying to pay attention to the other letters heard playing, but it's also a battle between man and woman and for whom keep quiet the other.
Hear the Sound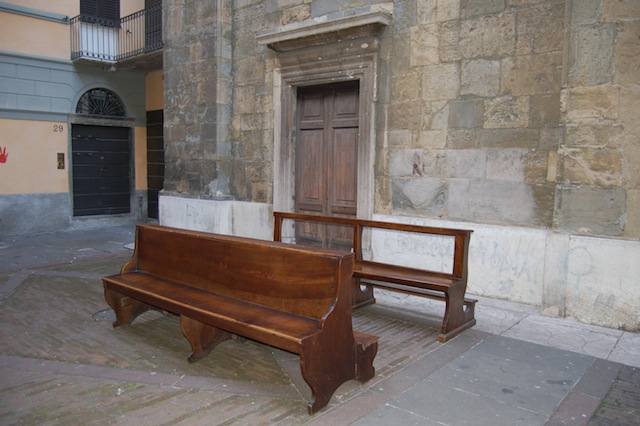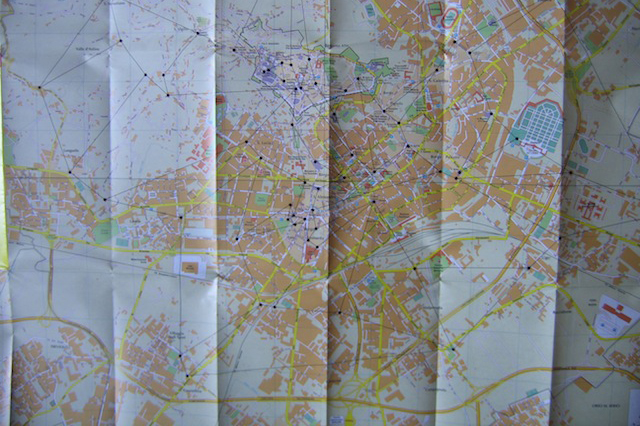 performance
and modified maps of Bergamo city
1000 copies
2007
Bergamo city has the peculiarity of many churches spread in the territory (only the most importants are 66). This is an impressive information that tells much about townspeople. So I started form a Bergamo city map, tourist ones we can find normally, I signed all the churches with points and connected them (every point must have 3 links at least) making a web on the city.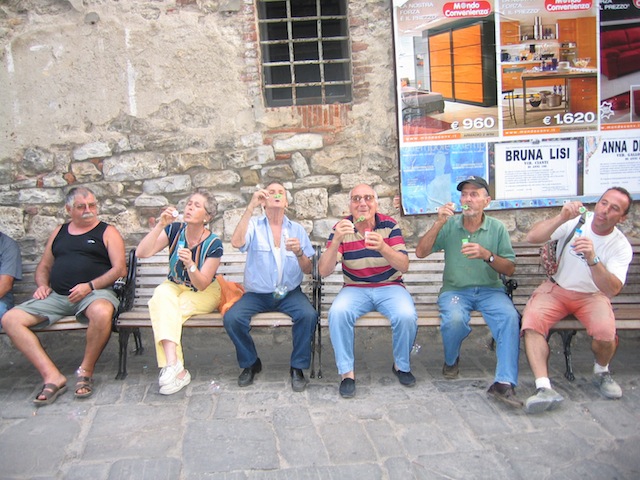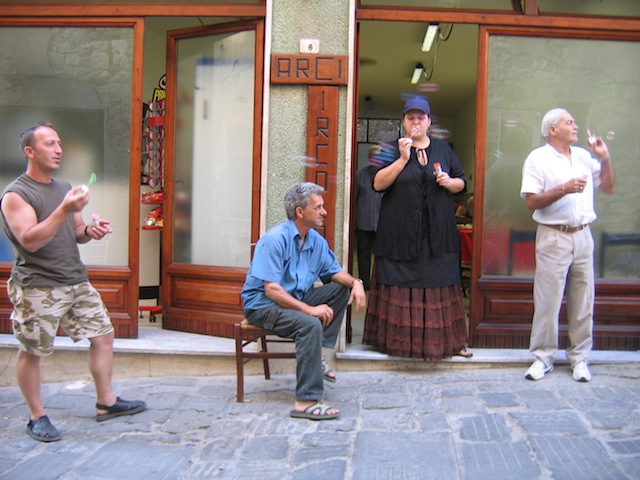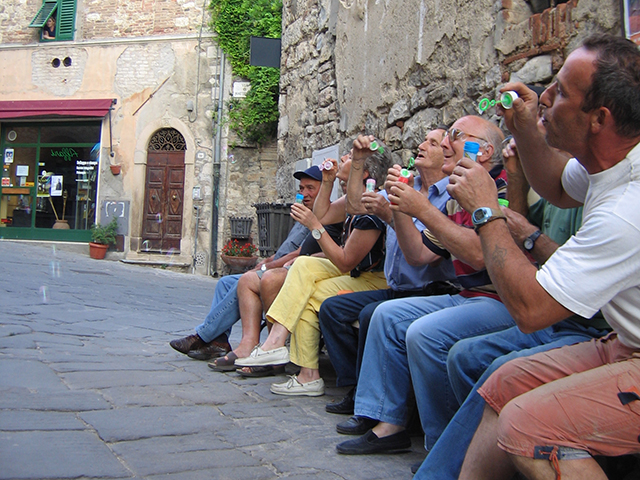 performance
18 soap bubbles
2006

The work begin in a workshop about memory at Suvereto (LI). I hade a dialogue with the town inhabitants, who affect me for the almost childish behaviour, more than talks contain (historic tales, past or newer events, etc…). When they told me their past like if was the first time and live again their past or newest experiences without inhibitions or shame, they excited themselves like children remembering their youth tales. Gestures and looks let shine through more than words would express. I thought it was a perfect metaphor the soap bubble game. The action was in more crowed places (seats in the square, coffee bars, etc…). Soap bubbles breaking themselves going through past and present places, against persons, memories, recollections… hopes.